Free Pictures of Cupcakes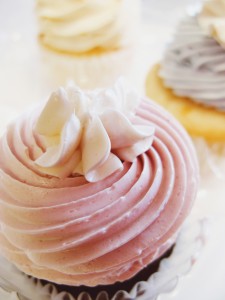 This cupcake tasted as good as it looked. Cute pink swirl icing atop this cupcake photograph with a few other pastel colored cakes in the background. I'm planning to make this into a greeting card image soon.  There is a gourmet cupcake bakery too close to me and I indulge way too often.
This image can be used "royalty free" like a stock photo for personal blogs or commercial websites, for print media online or offline. You may credit cupcakeclipart.com if you want to share.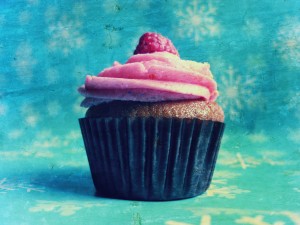 I distressed and made this image a bit grungy, it was a raspberry treat that I photographed on a blue background to provide a nice contrast. Pink and blue together is one of my favorite color combinations. Would make a great desktop wallpaper background for your computer.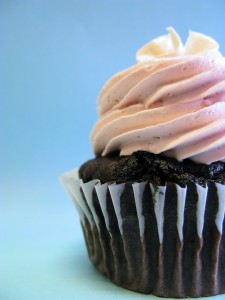 Creatively cropped chocolate cupcake with pink icing on blue background – again I love those colors together. From the same cake as the first photo only a different angle.
Little pieces of perfection and art in themselves.