Free Cupcake Invitation – Happy Birthday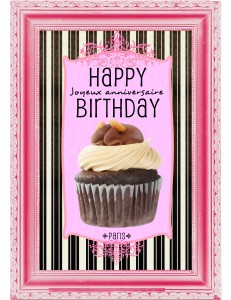 This greeting card design is fit for a pretty pretty French princess, "Joyeux anniversaire" means happy birthday in French. A chocolate cupcake adorns this adorable invite that you can use to send to guests for your next birthday celebration. Are you hosting a party soon and plan to serve cupcakes, create a whole themed party using the colors from this template – pink, black and white. You can use this image to create and print your own happy birthday greeting card as well if you have a friend who would love the design on their card.
The image will open in a new window and can be saved at full size from your browser.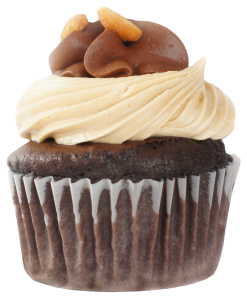 If you want to do something with the chocolate peanut butter cupcake itself, here is a transparent png file with the cupcake cutout at high resolution that you can also use for your next sweet graphic design project.
The chocolate topping on this was heavenly. It almost tasted like a fudge. So good.